Stratford Town Walk and Stratford Town Ghost Walk
Award-winning, daily, guided sightseeing walking tour in historic Stratford upon Avon, with local professional guides. See the Shakespeare Houses, Royal Shakespeare Theatres, River Avon, 15th century timber-frame buildings, Shakespeare's School, Guild Chapel and visit Holy Trinity Church. Hear fascinating stories of fire, flood, plague, medieval cures, old fashioned sayings and history, wrapped up in a little Shakespeare. Mon, Tue, Wed, Thu, Fri at 11am. Sat and Sun at 11am and 2pm. Christmas Day at 10.30am. No need to book just turn up on Waterside, near the Royal Shakespeare Theatre, opposite Sheep Street.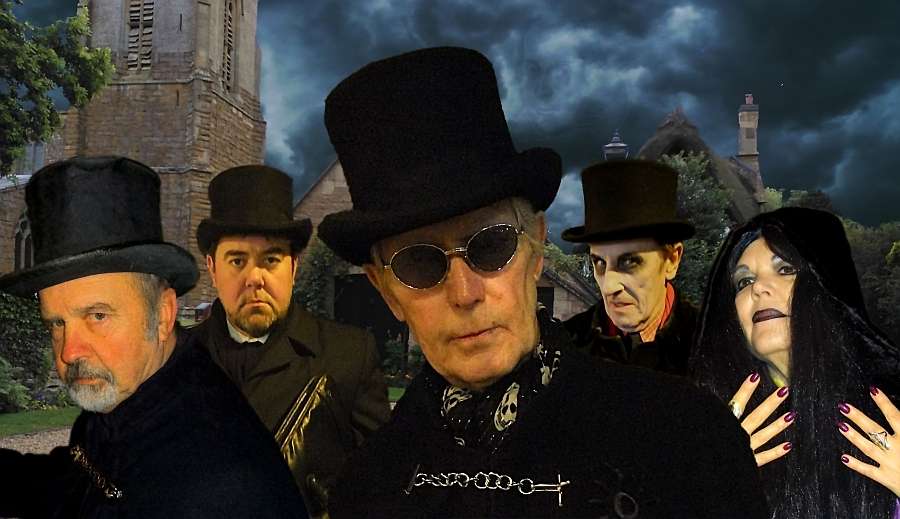 Walks are accessible. Dogs welcome. For entertainment with a difference, try the magical evening Ghost Walk around the ancient streets to hear tales of ghosts, witches, murder and misery. Good old-fashioned story-telling with entertainment (see website for times). Guides are professional magicians or actors, so it promises to be a magical and ghostly evening. Please telephone to book the ghost walk, on 07855 760377 (before 6pm). In addition, see our website for details of Ghostly Cruises on the River Avon from Easter to Halloween. Guides are available for private bespoke Town Walks, coach tours, Ghost Walks and themed cruises.
Stratford Town Walk and Stratford Town Ghost Walk
The Nashes, Clifford Chambers,
Stratford-upon-Avon
Warwickshire
CV37 8JB
07855 760377 / 01789 292478

Stratford Town Walk and Stratford Town Ghost Walk are listed in;
Tourist Attraction Directory
:
Tourist Attraction in Warwickshire
:
Tourist Attraction in Stratford-upon-Avon
Tourist Attraction in Warwickshire - Tourist Attraction in Stratford-upon-Avon
Contact Us to Advertise Here
Contact Us to Advertise Here
Contact Us to Advertise Here